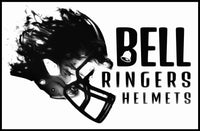 Bell Ringers Helmets
This is a private collection of designs specifically made for Bell Ringers Helmets.
Ring your bell
Custom orders
If you are in need of precision cut custom vinyl decals you have come to the right place!  We can do your custom lettering/numbering and designs for you.  Please email a description of your needs to service@porcupinestickers.com and we will get back to you with a quote as soon as possible.  Please include as much information about your project as possible in your email.
Custom Orders